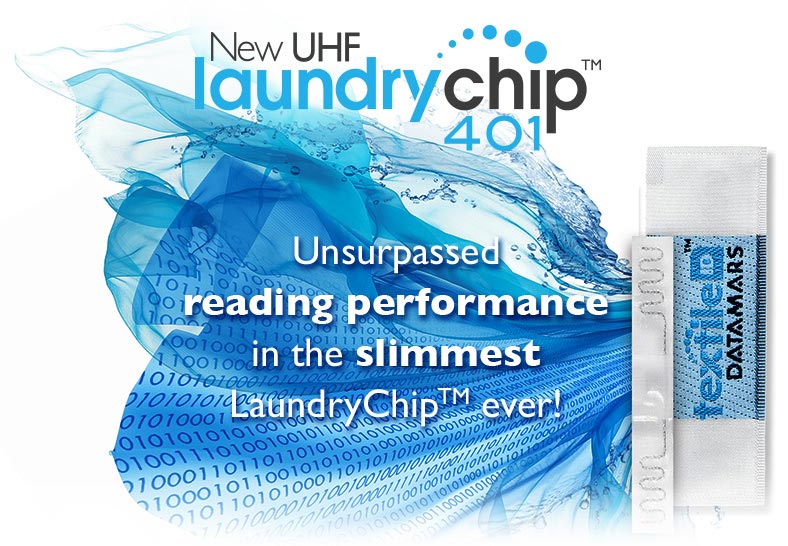 A new distruptive LaundryChipTM generation
The best reading performance and endurance in the harshest laundry conditions… in an incredibly small size!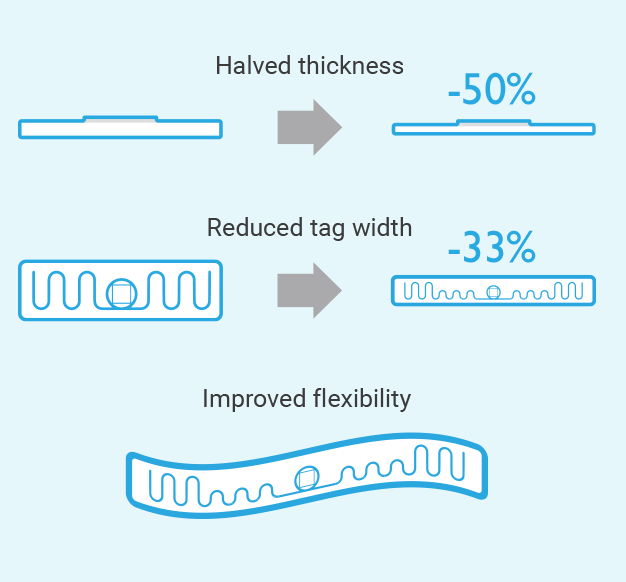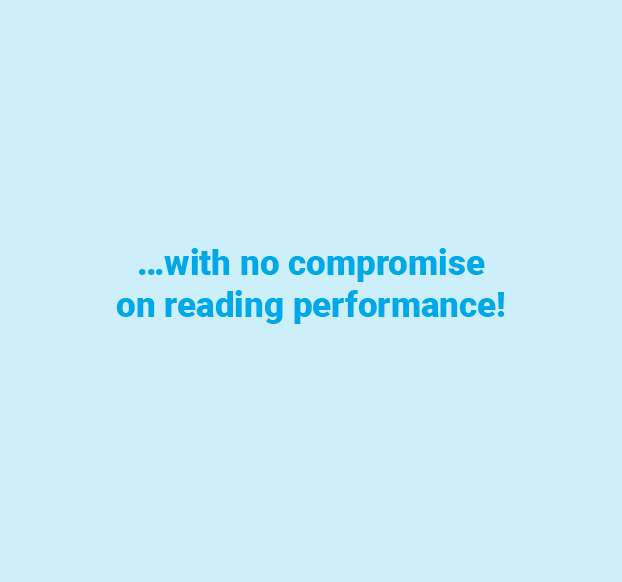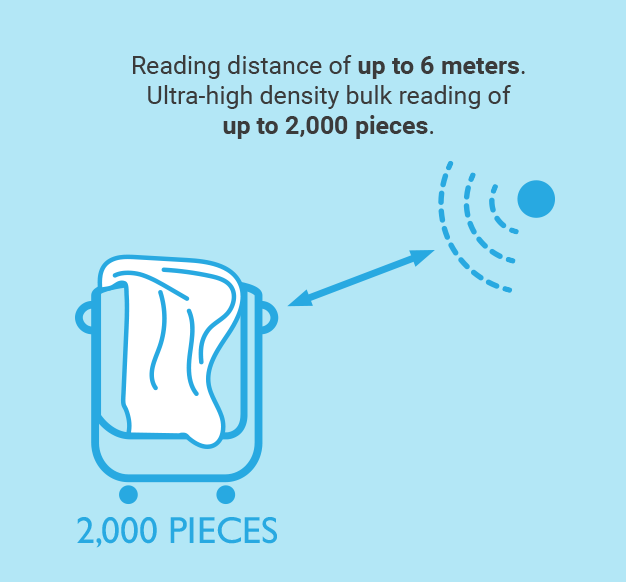 Imperceptible
and unnoticeable!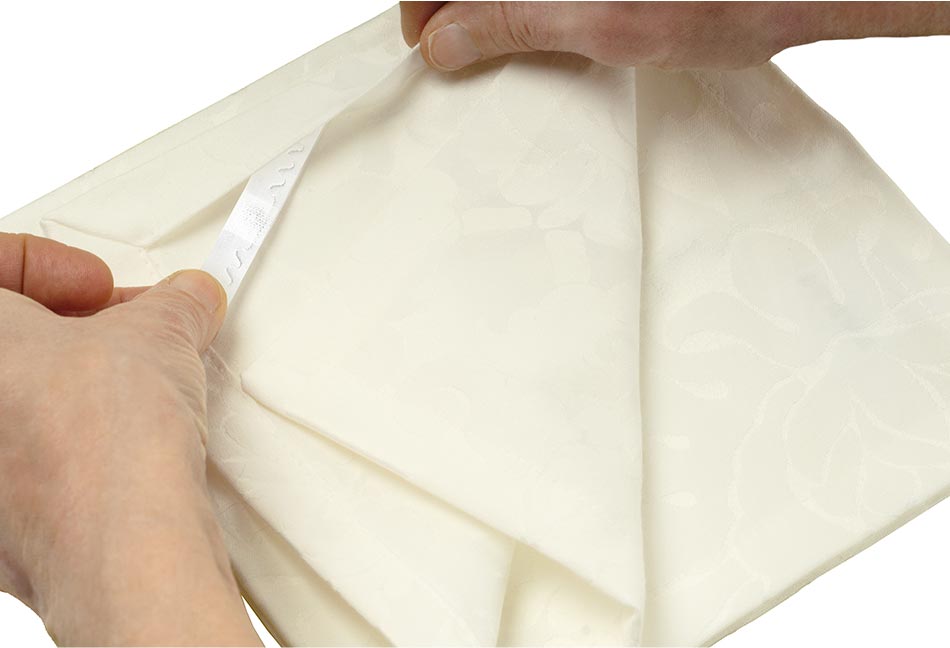 Perfect for insertion into the
narrowest hems of the finest flat linen…

Extraordinary no-wear feel
for extreme comfort!
…and into all kind of garments
(private & work wear).

SMALLER DIMENSIONS:
70 x 10 x 1.3 mm (vs 301: 70 x 15 x 2.5 mm)


Fully compatible with the 301 LaundryChipTM

BEST READING PERFORMANCE:
– ultra-high density bulk reading up to 2,000 pieces
– read distances of up to 6 meters (or 19 feet)
STRONGER THAN EVER!
– Tested in real-world laundries and guaranteed for 200 washing cycles with water extractors up to 60 bar
– Resistant to high temperatures (up to 200°C)
– Suitable for many cleaning methods (including dry-cleaning as well as laundering)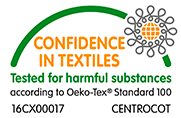 Oeko-tex® standard 100 class II
Does not contain any substances dangerous to the human body.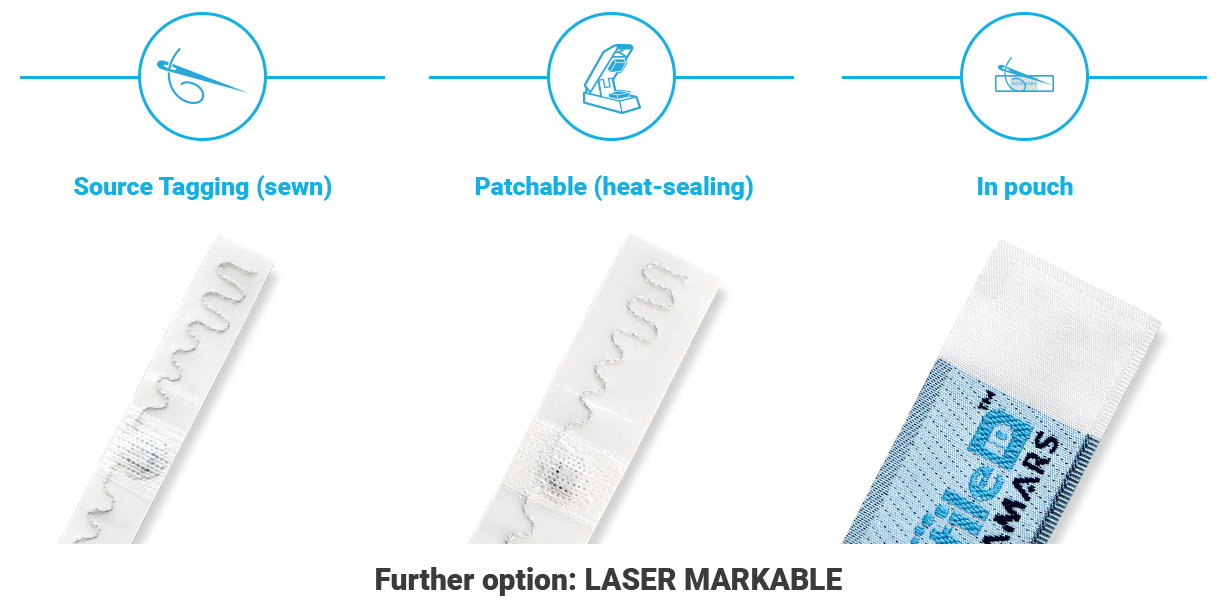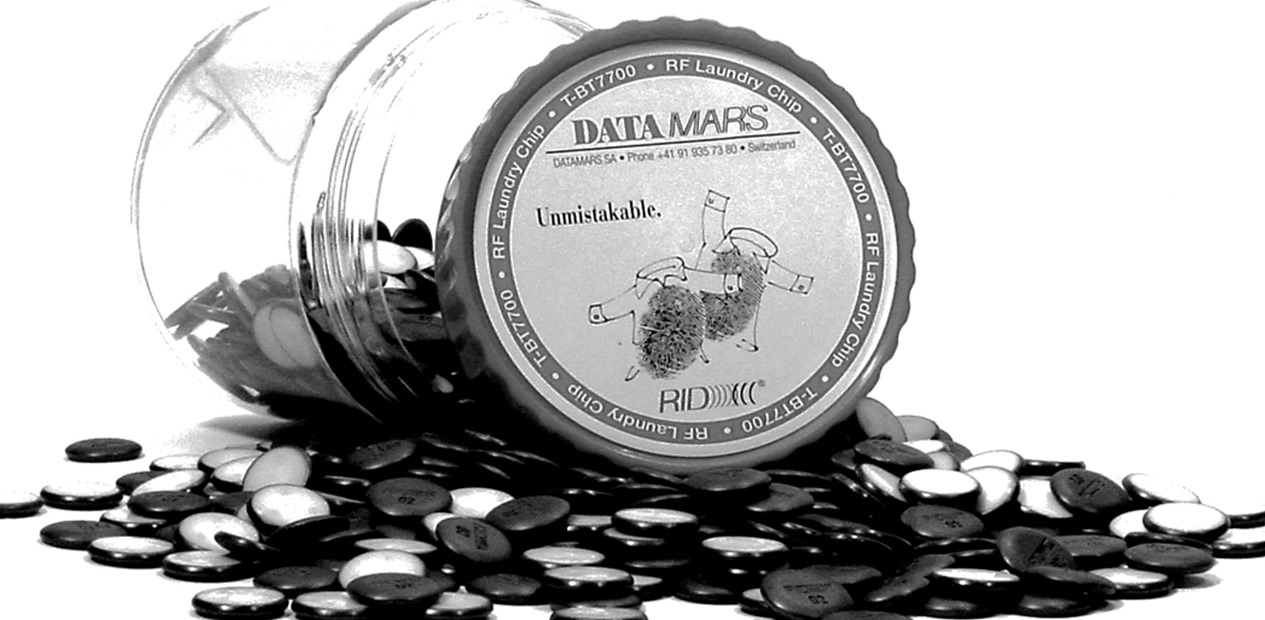 The LaundrychipTM: a long history
The LaundryChipTM was invented by Datamars in 1990, the first RFID transponder specifically designed for the industrial laundry sector. Over the years Datamars has continued to innovate, developing a vast range of strong and robust transponders in different sizes and packages up to the latest multi-read UHF LaundryChipTM, developed for high-volume bulk-read applications.