The Standard 100 by OEKO-TEX® is an independent testing and certification system for textile raw materials, intermediate and end products at all stages of production that guarantees to consumers the absence of harmful substances at levels that can be dangerous to the human body.
The requirement for certification of textile products according to Standard 100 by OEKO-TEX® is that all components of an item have to comply with the required criteria without exception – that means in addition to the outer material also sewing threads, linings, prints etc. as well as non-textile accessories such as buttons, zip fasteners, rivets etc.
The certification covers illegal substances, legally regulated substances, known harmful (but not legally regulated) chemicals, as well as parameters for health care, exceeding existing national legislation.
That's why Datamars asked and obtained this certification for its transponders: to guarantee their safety and to make them totally compliant with our customers' OEKO-TEX® certified textiles too.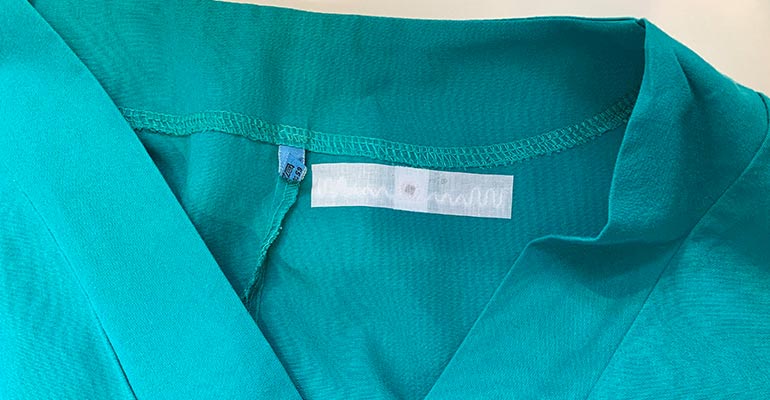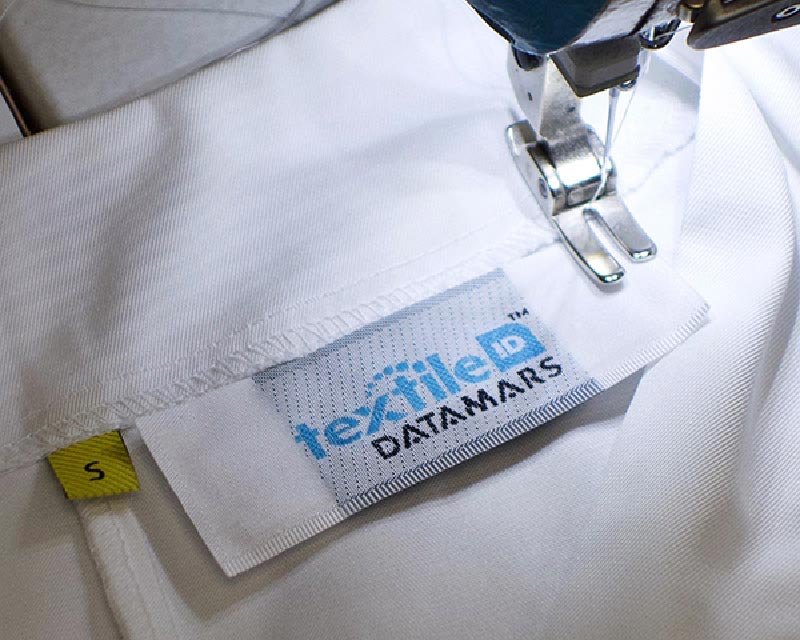 Our RFID transponders are Standard 100 certified by OEKO-TEX®
Datamars obtained the  Standard 100 Class II certification by OEKO-TEX® (textiles used close to the skin) for its LaundryChips™ 401, 403 and 301
(UHF), and
ORION T-BT
(HF).
As the inventor of the LaundryChip™, we have always looked for solutions to make our transponders easy to apply on textiles and comfortable to wear. We have pioneered the concepts of Chip-in-Pouch and Heat-Sealable transponders. Chips-in-Pouch are transponders inserted in personalized labels, making it an elegant solution to apply the transponder to garment and flat linen. The Chip-in-Pouch is simply sewn to the textile, as any other labels. Heat-sealable transponders (Patchable) also provide an efficient solution which allows to permanently bind the transponder on a textile within a few seconds.
Since In-Pouch and Heat Sealable transponders can be in direct contact with the skin of its customers, Datamars has always taken extreme care in selecting its transponder components to make them safe for the skin and comfortable to wear. We are now pushing this approach one step beyond and are able to provide a full range of transponders which are Standard 100 certified by OEKO-TEX®. Either our transponders are applied on bed linens or garments, our customers have the certainty that comfort and safety are guaranteed!