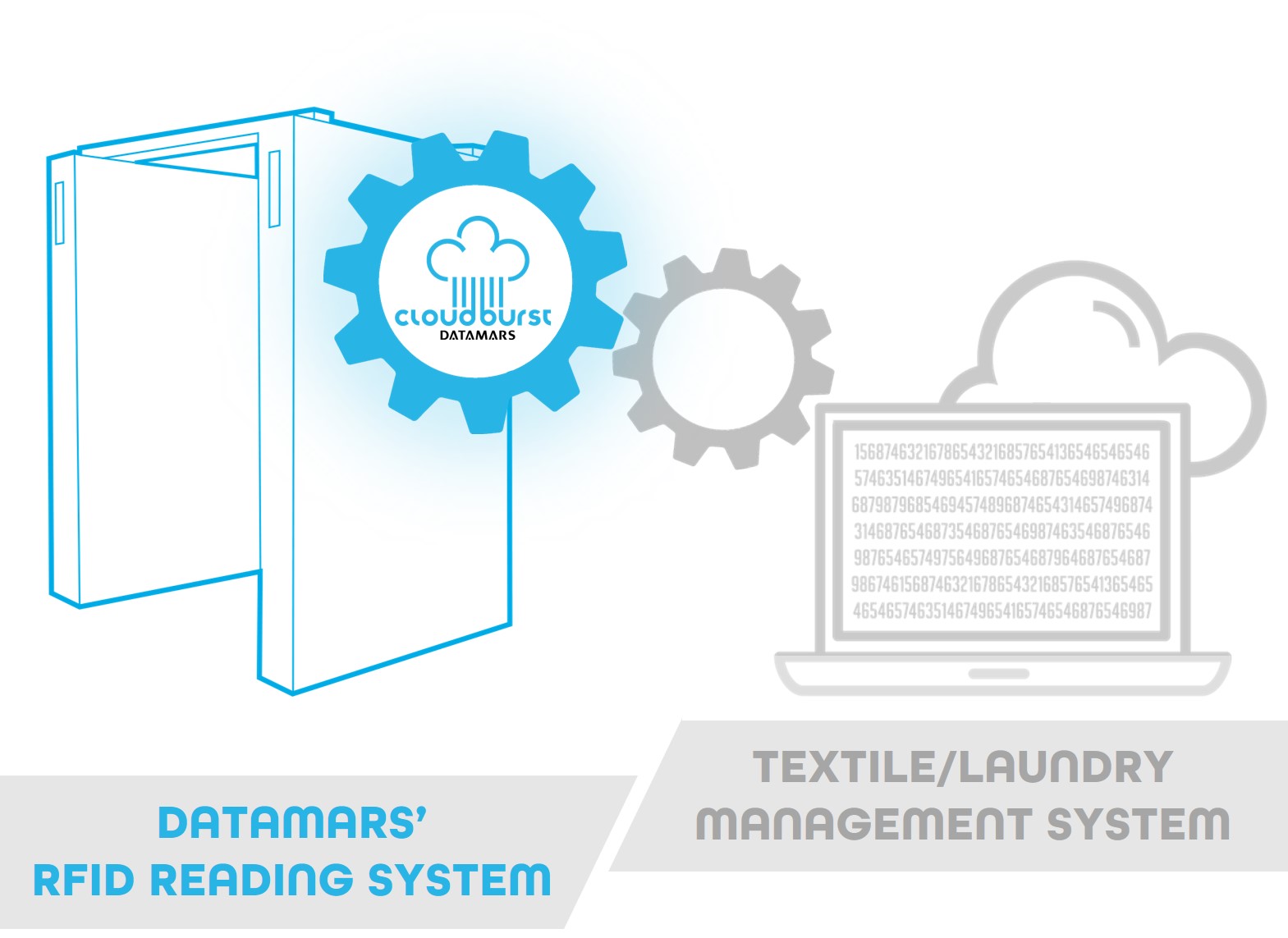 A new release is now available for Cloudburst, the Datamars software layer for UHF readers and reading systems, introducing a new exciting feature called "reading on the fly" that allows to touch 100% accuracy reading moving garments.
Version 2.2.0 in fact vastly expands the software's capabilities, making the reading of moving garments on hanging conveyor systems even more accurate (avoiding stray reads, assignment or non-reading problems).
Furthermore, this new version of Cloudburst, in addition to many other improvements, provides support for the new Impinj R700 reader, offering a "plug and play" solution to perfectly integrate -in a matter of minutes- this new powerful reader without the need for further, and costly, software development.
"At Datamars, we keep innovating. The new Cloudburst release is part of our accelerated product development and technology roadmap. And you can expect to see exciting new features and technologies coming in the next months", says Andrea Carbonetti, Senior UHF Product Engineer at Datamars Textile ID.