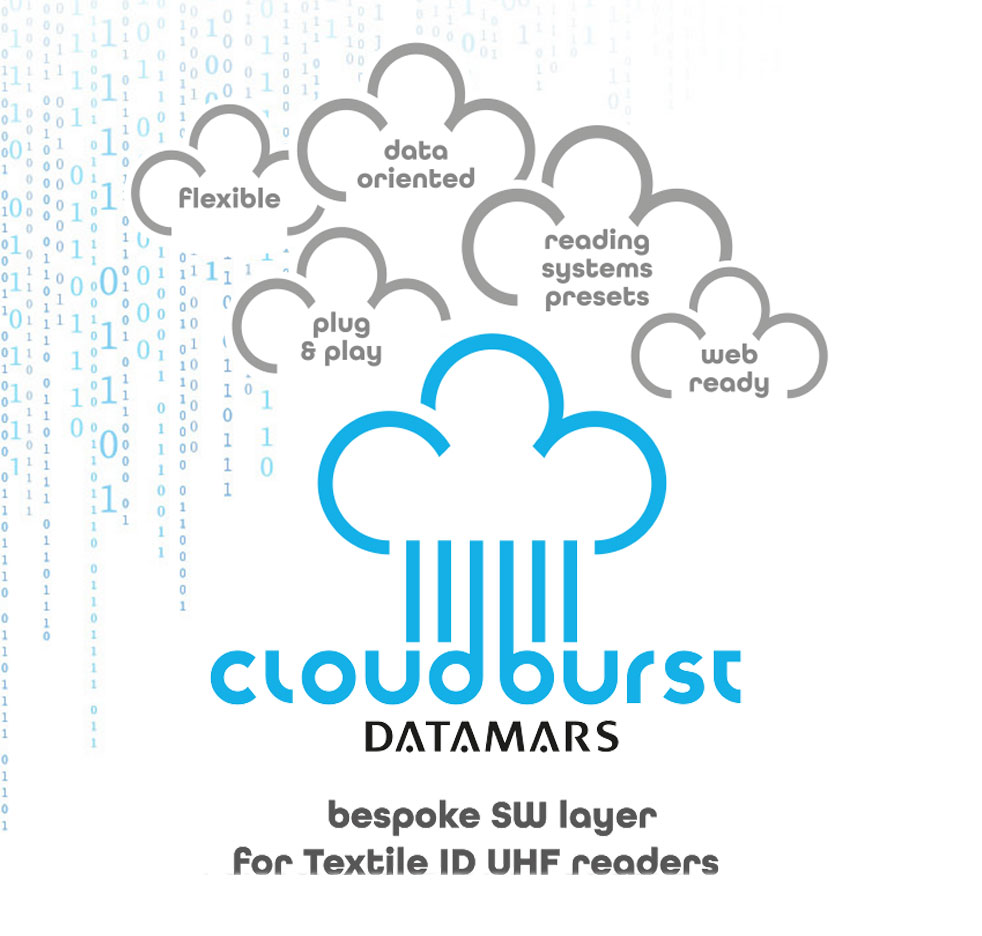 Datamars Cloudburst Software
For UHF readers and reading systems
Datamars has completely reimagined reader software and has developed Cloudburst, a software layer that runs on the UHF readers and reading systems.
Cloudburst reduces the overall complexity related to RFID implementation while maximizing the reader performances in a laundry environment.
Cloudburst enables laundry managers to quickly deploy the RFID system.
Web oriented, it comes with pre-configured reading modes that optimize the RFID reading performances depending on the reading station. It allows users to easily integrate the UHF reader with no need for software development to control tag reading activity and retrieve EPC codes.
Industry standard interfaces and data protocols together with advanced filtering options and flexible EPC data format make Cloudburst flexible and capable to interface any laundry management software, local or cloud based.
This software is also aimed at controlling the UHF hardware when used in combination with HF and LF hardware, to allow a smooth transition between the different RFID technologies.
Cloudburst allows to manage the reader's GPIOs to integrate the UHF reader with laundry's automation.
Cloudburst is freely downloadable and comes with an evaluation license that allows to test all its functions up to 1000 tags.
IMPORTANT: Cloudburst now requires the reader's firmware version 7.6.1 on the SR420/220/120 readers or firmware version 8.1.6 on the R700 reader.
Please

contact us

to request your Cloudburst license or to update to the latest version.