CUSTOMER BENEFITS AT A GLANCE
• Designed to read trolleys on the SOIL SIDE, typically at the TRUCK UNLOADING AREA of the laundry, without interrupting the workflow.
• FULLY ADJUSTABLE in width and height to adapt to the dimension of almost any entry gate.
• RUGGEDIZED construction to handle harsh industrial environments.
• WIDE READING AREA to cover large unloading zones ensuring maximum reading performance.
• Usually configured as a continuous reading point but optionally can be triggered by an external event.
WHICH READING SYSTEM BEST MEETS YOUR NEEDS?
"CLOSED" SYSTEMS:
best reading performance ever thanks to fully shielded structures, without risk of stray reads
"OPEN" SYSTEMS:
ease of operation (no work flow interruption)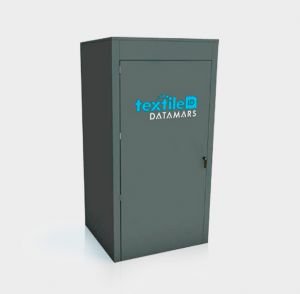 LIGHTWEIGHT, EASY TO ASSEMBLE everywhere, DISMOUNTABLE: perfect to be used in space constrained applications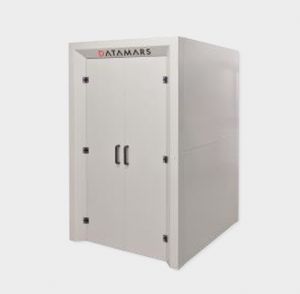 RUGGEDIZED STRUCTURE to endure the HARSHEST LAUNDRY ENVIRONMENTS and HUGE VOLUMES of textiles daily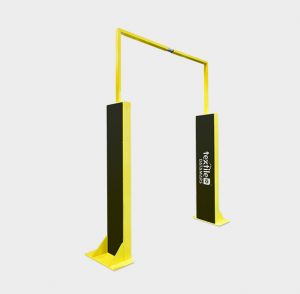 Perfect solution to read trolleys ON THE SOIL SIDE, completely ADJUSTABLE to cover WIDE reading areas
Perfect solution to read trolleys ON THE CLEAN SIDE when a well defined reading zone is needed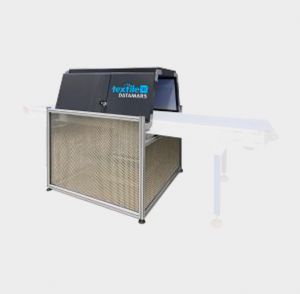 Perfect solution to read CLEAN STACKS OF TEXTILES  on conveyor belts