In Datamars' new tags FT40I PA QR/MX and FT403 QR/MX, RFID technology is now combined with QR Code/Datamatrix to allow the end-user for the first time to read instantly with a simple smartphone multiple info on a specific garment.
It is also an economical and efficient solution for operators who handle with workwear and private wear (laundries, hotels, hospitals, elderly homes ..) to track and read the info contained in the tags when no UHF reading systems are available.
The 2D code contains the EPC code of the related UHF RFID tag or (upon request) a customized web address that links to any website or laundry database.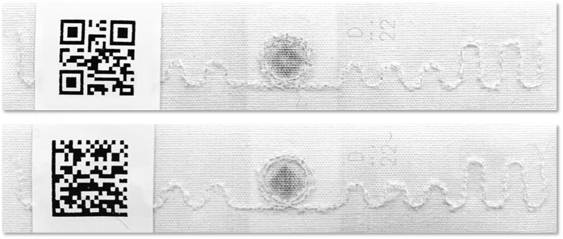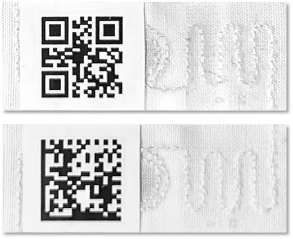 The combination of RFID technology with 2D codes further expands the capabilities of Datamars UHF LaundryChips™, making them truly smart in connecting textiles into the IoT network of the textile laundry world (made of textile producers, laundries, hospitals, hotels, industries and end users), providing easy access to crucial data and real-time tracking of all textile assets with a simple smartphone.