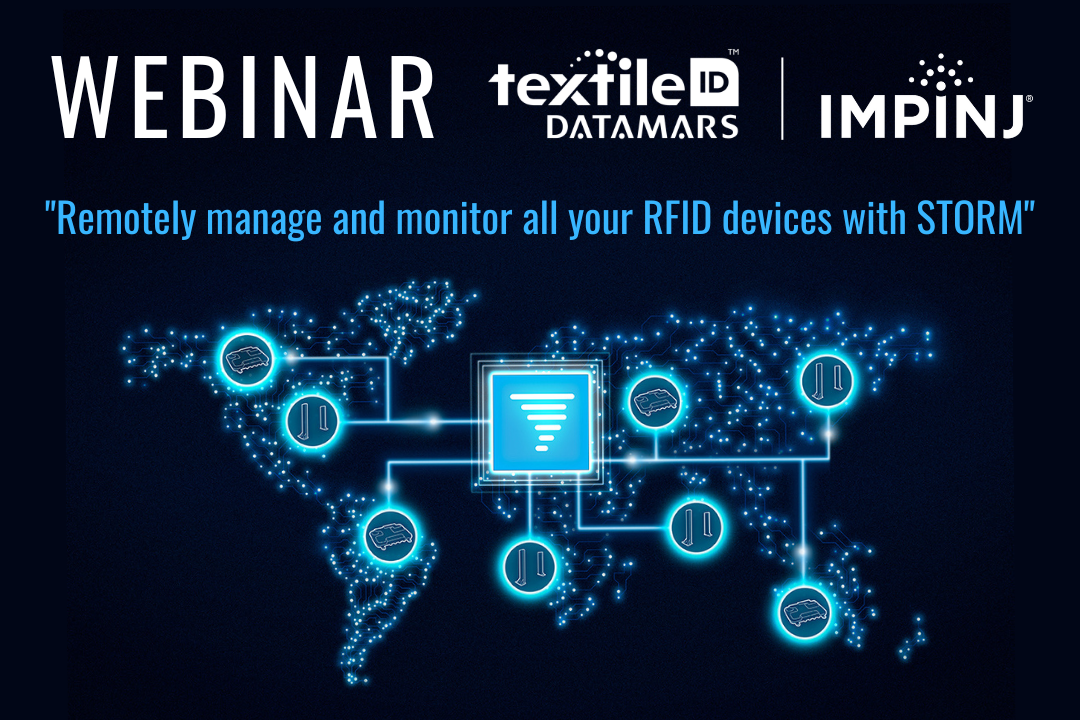 SAVE THE DATE:
Tuesday, May 16 at 5 pm CET / 8 am PST / 11 am EST!
Has RFID become a critical part of your operations?
Learn how to remotely manage and monitor all your RFID devices to prevent downtimes and data losses without walking away from your desk!
Join Datamars and Impinj for a webinar presenting STORM, the new web platform developed by Datamars taking advantage of the flexibility and the edge computing performance of the Impinj readers.
During the webinar you will be shown and explained all its features and functionalities, ranging from device monitoring to configuration management to preventive maintenance and remote support.
We'll have multiple live Q&A sessions with RFID experts from Datamars and Impinj with the opportunity to win prizes. Save your spot today: