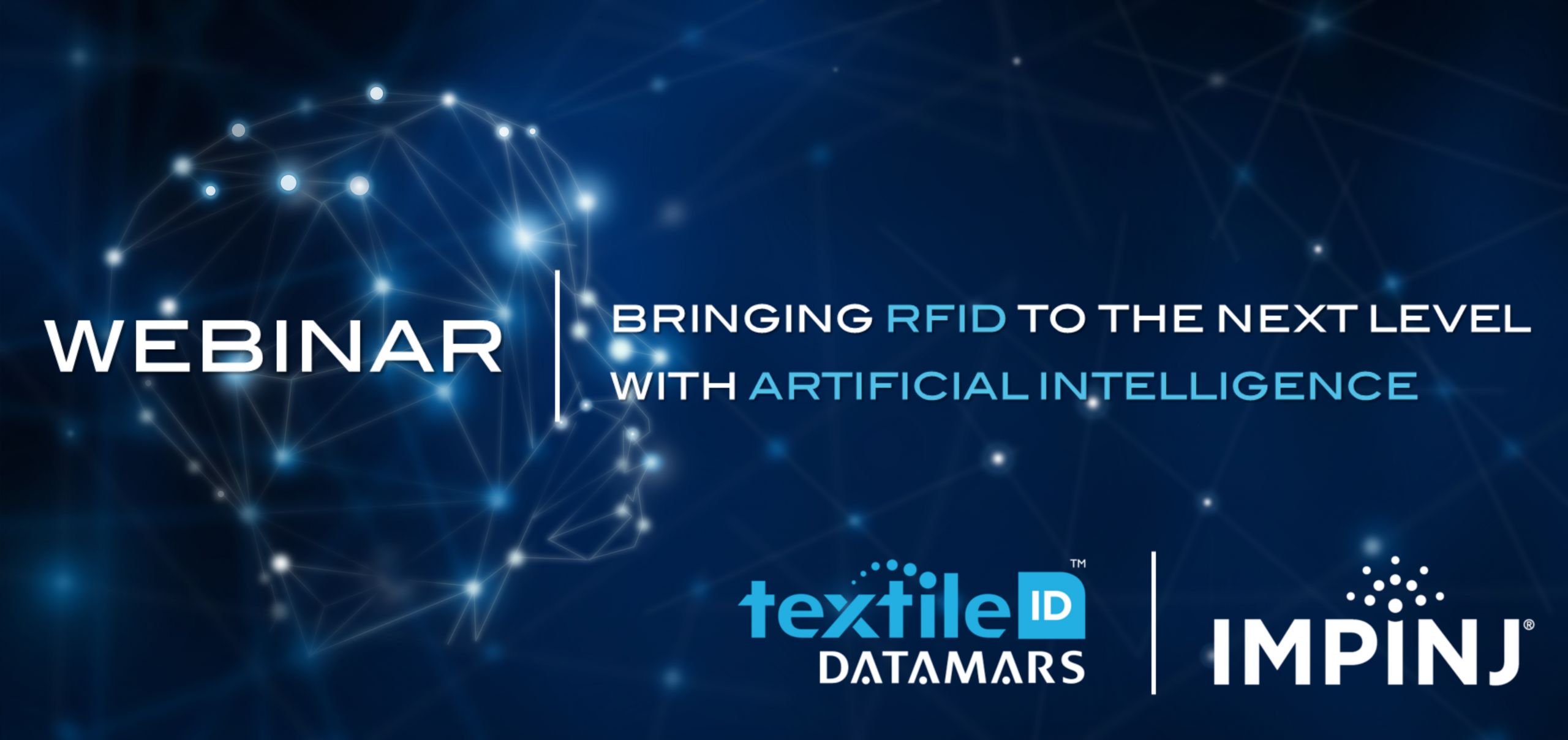 SAVE THE DATE:

Thursday, May 6 at 5 pm CET / 8 am PST / 12 pm EST!
Join Datamars, Impinj and our panel of RFID experts for a joint webinar to learn about a true innovation in textile identification for the industrial laundry sector: the new breakthrough generation of RFID reading systems based on Artificial Intelligence (AI) technologies.
During the webinar you will learn how UHF RFID systems, combined with neural networks and machine learning algorithms, can quickly recognize and filter stray reads reaching superior reading accuracy.
We'll have multiple live Q&A sessions with experts from Datamars and Impinj with the opportunity to win prizes. Save your spot today:
CAN'T WAIT? Watch a preview of the webinar content: